There are moments when the universe calls upon us to celebrate.
Spring Equinox is such an astronomical holiday, and we have indeed a momentous occasion to share with you. We have started the long-anticipated development phase 2: Driving planetary health through stewardship over commons and the creation of bioregional identities (SDG 13, 4).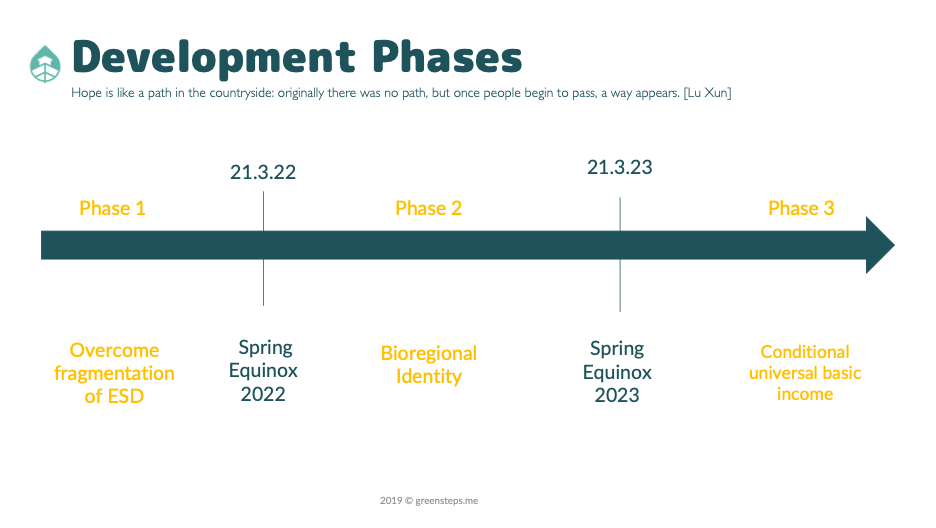 For the last two years we have built a nonprofit platform which empowers organizations and individuals who offer education for sustainable development. We have created an event platform, a best practice library and a global leaderboard for learning communities from all parts of society.
Since this month we shifted our focus on a new functionality which revolutionizes environmental education and pioneers the internet of nature.
But what are bioregional identities? Bioregions are natural fragments of the terrestrial surface which are defined by climate, flora and fauna. They will help us to overcome the limitations of nation states in dealing with the climate crisis and many other industrial ailments our species needs to deal with in this era of exponential change. Watch our brand-new manual video about bioregions and the overview effect and learn more about your bioregion when you board the ARK.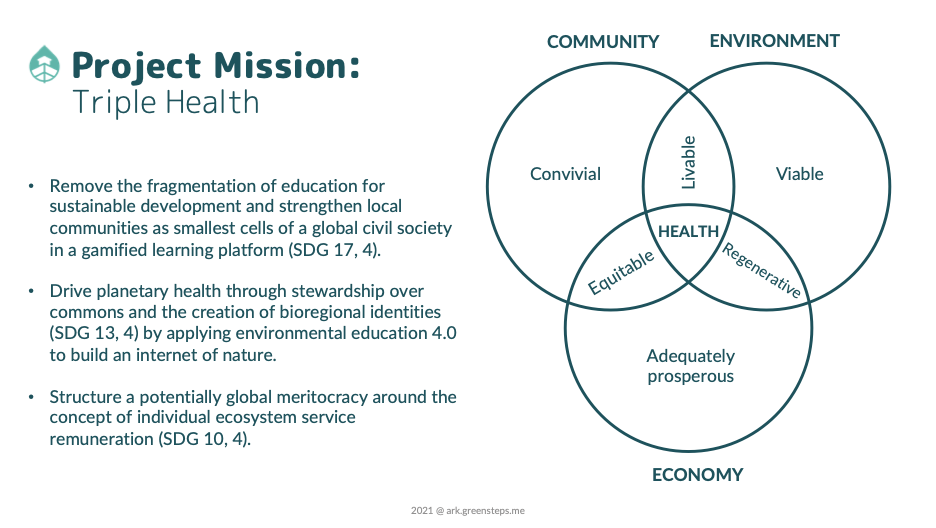 Further reading: